Save Money with the Ford Low Price Tire Guarantee
Tires are often an overlooked aspect of a vehicle, but their importance is up there with motor oil and brakes. Properly functioning tires improve handling, stopping distances, and provide the traction that you need. Even with everything that tires contribute to your driving experience, finding a new set can be expensive. That's why we are excited to offer the Ford Low Price Tire Guarantee.
Find out what this special offer entails and how it can benefit you in your search for high-quality, reliable tires.
What is the Ford Low Price Tire Guarantee?
When you purchase four select tires with us, you will be eligible for up to $70 rebate by mail. This makes affording a new set of tires easier and may lower the threshold enough that you can consider a set that was previously outside of your price range. If you use the Ford Service Credit Card, you can receive an extra $50. Between these two money-saving options, you can save up to $120 on tires just by shopping with us.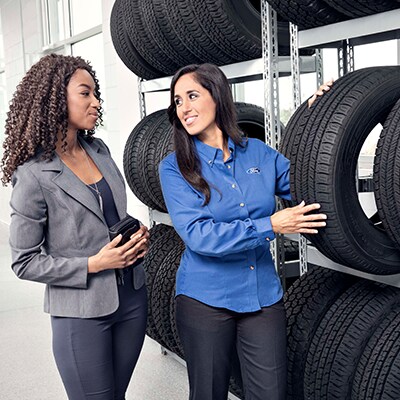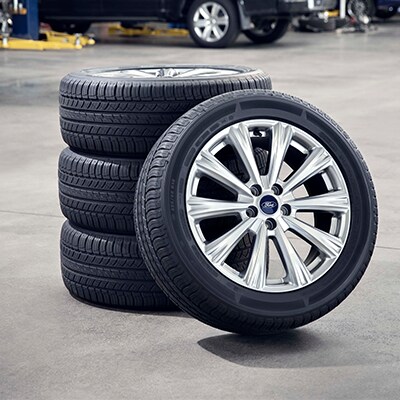 Some of the tire brands that we offer include:
Goodyear
Dunlop
Michelin®
BF Goodrich
General Tire
Pirelli®
Bridgestone
Firestone
Yokohama®
Nitto®
When you choose to take advantage of this deal, you will have access to 15 major brands, a 30-day price guarantee, and all makes and models. To take advantage of the 30-day price guarantee, you are required to present the competitor's current price ad or offer on an exact tire sold by dealership within 30 days after purchase. The guarantee applies only to new tires sold on retailer websites for online quotes. This offer does not include third parties on marketplace sites and any resellers.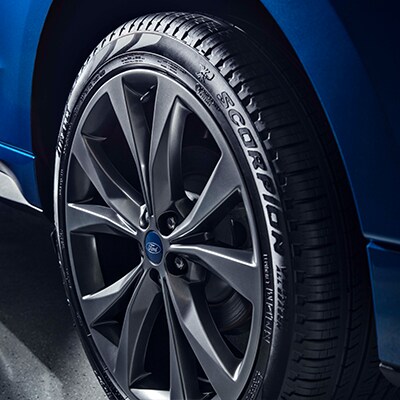 Find the Right Tire for Your Vehicle
Select your vehicle year, make, and model, and Mills Ford can help you find the right tires.
Tire Finder
Start Saving Today
Take advantage of the Ford Low Price Tire Guarantee to save on your next set of tires. If you have any questions, just contact us, and we would be happy to answer all of your questions!
Schedule Service
Make an Inquiry
* Indicates a required field